Google Online Solitaire
Klondike Solitaire or canfield or patience is one of the most popular solitaire card game played across the world in different names.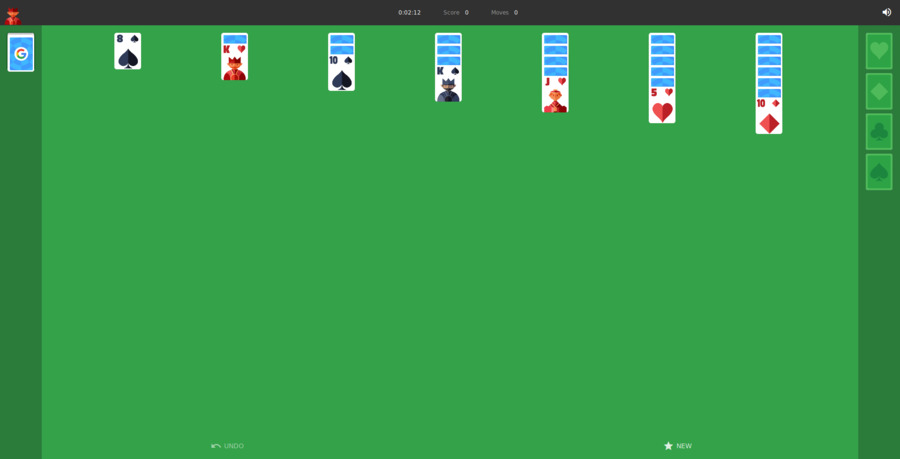 Google Solitaire website allows users to play klondike solitaire online free of charge with some basic features. It has easy and difficult modes, timer, score display, number of movies display and enable or disable sound option.
Play Google Solitaire Online