247 Solitiare
247 Solitiare a free online version of the popular solitaire klondike card game with features like undo, autoplay, sound etc. It also has detailed statistics, instructions about how to play klondike solitaire online, 1 or 3 cards option and timer.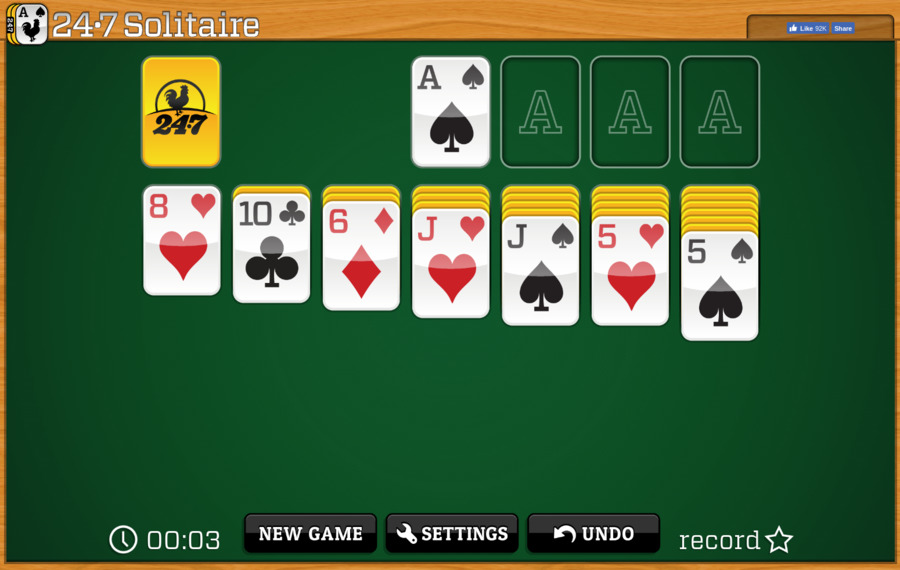 247 Solitiare website also has link to other solitaire games like freecell, spider solitaire and its 2 and 4 suits versions, yukon, wasp, scorpion, patience, spiderette, spring solitaire, summer, winter, spring, easter and christmas solitaire games.
Other games are 4th of july solitaire, halloween, thanksgiving, st patricks, cinco de mayo, new years and valentine solitaire games.
Apart from these solitaire games it has links to mahjong, sudoku, hearts, backgammon, poker, slots, checkers, spades, bridge, roulette, video poker, blackjack and chess.
Play 247 Solitaire Online