Pretty Good Solitaire
Pretty Good Solitaire is a large collection of popular and new 1015 solitaire card games including many famous varieties like Klondike, Spider, Freecell etc.
Features in Pretty Good Solitaire 2019 version
Other main features are beutiful card sets, play daily quests, large easy to read cards, lush backgrounds, create your own games, customize background image or color, play games together, cumulative score, game wizard etc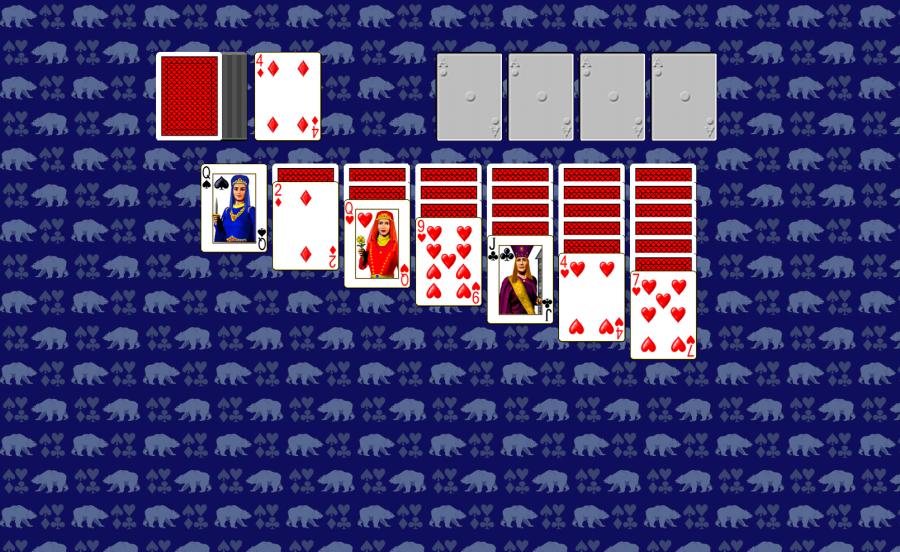 Pretty Good Solitaire Price is $24.95 and additional $9.95 for CD. Goodsol development offers free upgrades, unconditional 30 day money back guarantee, etc
Games List
Pretty Good Solitaire contains all popular variations like Klondike, Freecell, Spider, Forty Thieves, Yukon, Canfield, Pyramid, Bakers Dozen, Beleaguered Castle, Gaps and many more.
Download Pretty Good Solitaire
Apart from Windows 7/8/10, Pretty Good Solitaire is available for Mac, iPad and iPhone. More details like list of games, guides and rules, top scores, reviews, download card sets, discussion forums, free newsletter, customer service, lost code request, technical support, installation help etc available at Goodsol website.
Other Games
Other Solitaire card games from Goodsol development are Pretty good mahjongg, Action solitaire, Goodsol solitaire 101, Most popular solitaire and Freecell Plus. Many of these available for Mac Os/Mac Os X, iPad and iPhone too.