Free Spider Solitaire
Free Spider Solitaire from treecardgames is a small collection of 5 popular spider solitaire card games. Games included are Rouge et Noir, Simple Simon, and One Suit, Two Suits and Four Suits Spider. Spider Solitaire is an old and very popular game and many freeware and paid versions of Spider Solitaire available for all platforms from various game publishers. This is a free version from Tree Card Games.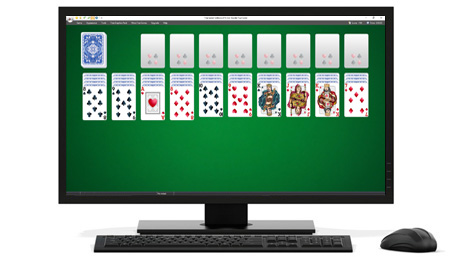 Free Spider Solitaire works with most of the latest Windows versions and has many features like 9 trillion possible game combinations, score, timer etc.
Download Free Spider Solitaire