How to Download Freecell 2006
Go to Freecell 2006 Download page and click on Download Now button
This will invoke as window asking you if you want to "open" or "save" the file.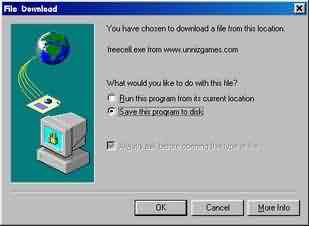 Select Save this program to disk and press OK.
Your browser then ask you to specify a folder to save the file.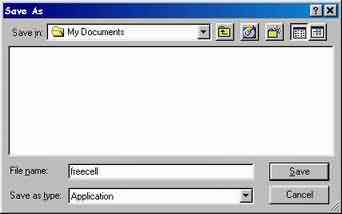 By default it will show the My Documents folder or last saved folder. You can either save it to My Documents folder or create a new folder. Click on Save to start downloading the file.
Now it will show the download progress window. If the box "Close this dialog box when download completes" is checked, uncheck it.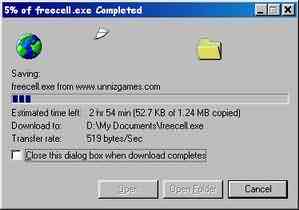 Download process will take some time depends on your internet connection speed. Finally you will get a download complete dialog box.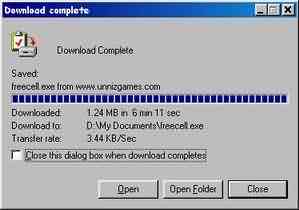 Important : When you get this window check the file size. it should show
Downloaded: 1.24MB
If this is not 1.24MB then the file is not fully downloaded. So you have to start downloading again. This is a common problem found while downloading files from internet if your net connection is slow. So you have to try again and again till you get a dialog box shown above. You can also use some download managers like "Download Accelerator" to get the file properly.
How to Enter the Registration Code