Cardgames.io Online Solitaire
Cargames.io is another online solitaire card games site were you can play Klondike solitaire and other card games.
It has features like flip one or three cards option, simple deck, auto finish games, game speed, spread cards, dark theme and details about how to play, solitaire rules, objectives, allowed moves details etc.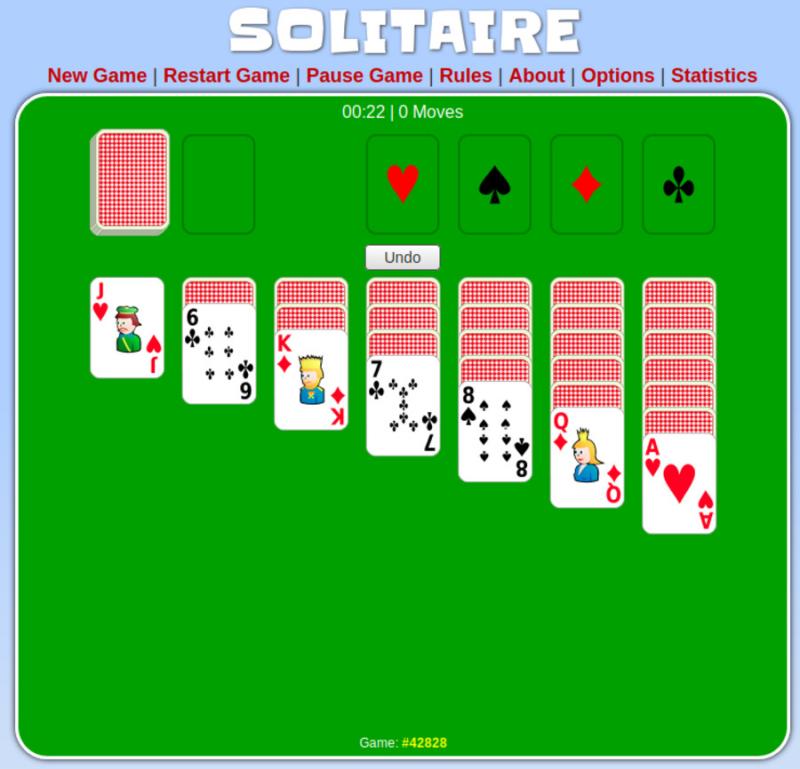 Play Solitaire Online at Cargames.io
Cardgames.io also has a large collection of online card games like Crazy Eights, Cribbage, Euchre, Gin Rummy, Go Fish, Hearts, Idiot, Manni, Pinochle, Rummy, Spades, Spit, Switch, War and
Whist.
In solitaire section it has Canfield Solitaire, FreeCell, Golf Solitaire, Kings in the Corners, Pyramid Solitaire, Scorpion Solitaire, Solitaire, Spider Solitaire, Tri Peaks Solitaire and Yukon Solitaire.
In other games it has Backgammon, Checkers, Mahjong, Minesweeper, Reversi, Sudoku, Triangles and Yahtzee