123 Free Solitaire
123 Free Solitaire is a free solitaire card game collection from treecardgames with 12 games and many interesting features and a trimmed down version of the popular card game Solsuite.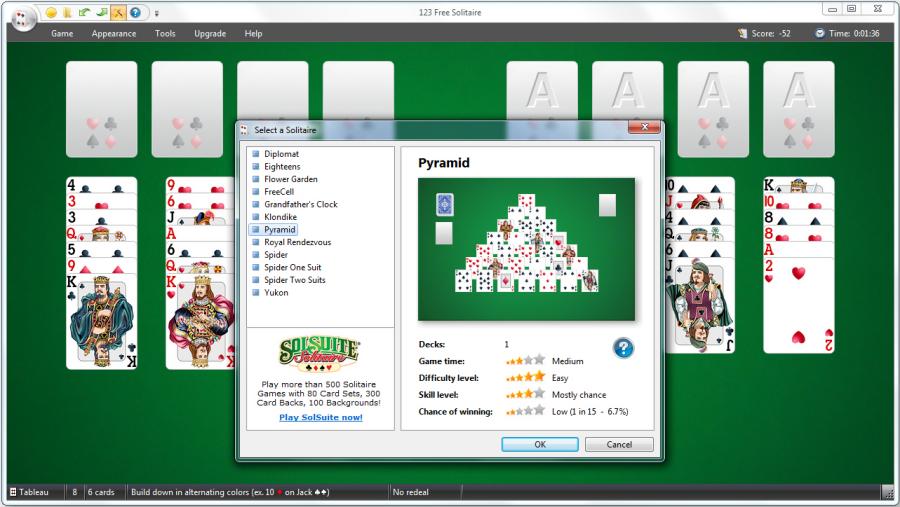 Main Features
Some of the main features are rich sounds, undo and redo, nine trillion game shuffles, customizable card decks and backgrounds, winning layout, fast game play, autoplay etc.
Games Included
Freecell, Klondike, Yokon, Spider Solitaire, Spider 1 suit and 2 suits, klondike by 3s, golf a-k, forty thieves, flower garden, diplomat and pyramid.
Play Solitaire Online
123 Free Solitaire website also has option to play solitaire games online.
Download 123 Solitaire Latest Version